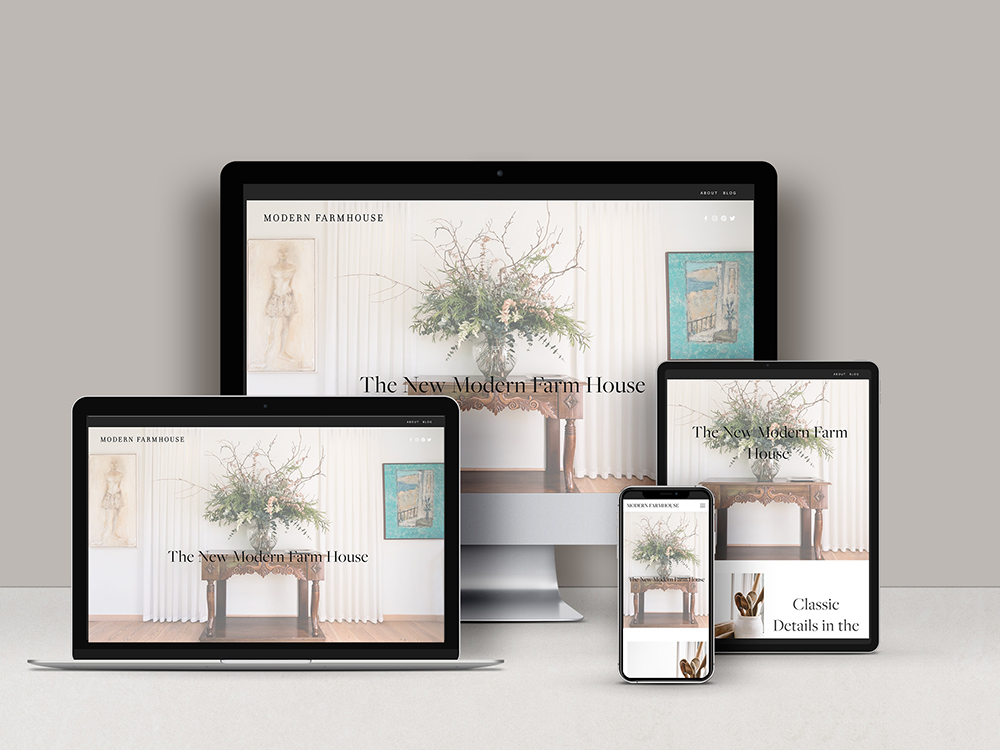 Make a lasting first impression that attracts, manages and helps retain potential clients and customers with a brand forward, custom website design…done for you in just 5 days.
Comprehensive branding and social media review

Original brand forward design

Custom Graphics and Design Elements

6 crafted pages + Blog Setup

Launch in just 5 business days

Personalized Training Including Video Tutorials
Bonus: Social Media Templates
If you schedule your build before October 1st, 2019, you'll receive a set of 15 branded social media templates that compliment your design theme as our gift to you.
During your build week, you'll have our undivided attention.
We only work with one client at a time to ensure the highest quality experience for you throughout the entire process. While a custom build itself takes only 5 days, there is some work that goes on behind the scenes while you wait for your appointment. It's a three step process that immerses you in the process of developing your brand and how it will translate to the design of your website.
Discover & Define
The first step of you new website design is our brand discovery process.
You'll receive a workbook with actionable steps and tips to define your brand identity, which will become the focus of your design.
Design & Build
When your design week arrives, we'll review the design together and begin installing and preparing your new website. During the first two days we will work together closely as we refine the final site design. On day three and four I'll then add your content, and connect all of your newsletter and other services, as well as refine your search engine optimization (SEO).
Refine & Launch
We'll spend day 5 polishing up every last detail and prepare to launch your website, along with extensive testing to ensure it works flawlessly.
By 5pm est, your website will be ready to launch, and you'll not only have a website that serves as the centerpiece of your brand, but you'll be empowered to care for it with our step by step guide and video tutorials that make updating easy and stress free.
Why We Design with Squarespace
While Squarespace is know for its stunning and artistic do it yourself templates, it is also a powerful platform that can scale to the needs of most every business. Like Wordpress, Squarespace can also be used to create unique designs. But rather than develop on open source code that can be manipulated, Squarespace has a proprietary platform that provides protection from outside threats, and an intuitive interface that makes the design and build process not only safer, but faster, which means more value for our clients.